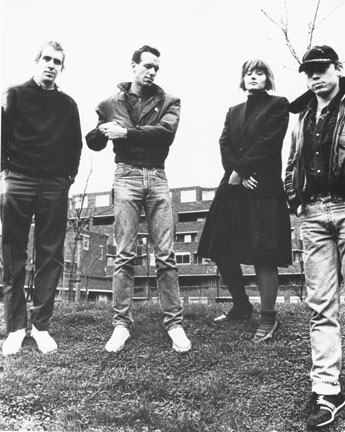 Listen to this mix when you:
Destroy a train in Berlin using two toothpicks and a rifle.
Jump from a forty foot building into a bowl of dust.
Need your heart to beat faster and your ___ isn't picking up.
Smoke in your Mustang.
Want dope tunes.
Tracklist:
1. The Long Blondes - Everything I Touch
2. Pere Ubu - Street Waves
3. R.E.M. - Laughing
4. Pylon - Stop It
5. Public Image Ltd. - Poptones
6. The Chameleons - As High As You Can Go
7. Life Without Buildings - Let's Get Out
I made this mix with my socks and a dead rabbit.
Post Punk Mix Funk (Starfox Micromix 1)